Okay people, sorry but there won't be any food pictures in this post! You know how we all have this ideal picture of how our homes would look like in the future? I know I always dream about it. But there's one particular room in the house that just has to be fantastic and sorry to say but it'll probably be the most expensive room in my entire house. and yes, it's such an easy guess! of course it's the kitchen! that's what this post is going to be about: my dream kitchen. Bear with me a little all right? :)
I was at a furniture store a couple of days ago and found this:
Now now, isn't that just so fab!!? I have plenty of photos to show you. I've been dreaming about the day this kitchen becomes mine. Look at the rest of the kitchen and tell me it's gorgeous...
steel countertops! and look at this sleek storage space:
and now, the best part, a huge sink! with those kind of detachable spray taps to faciliate the dreaded washing up: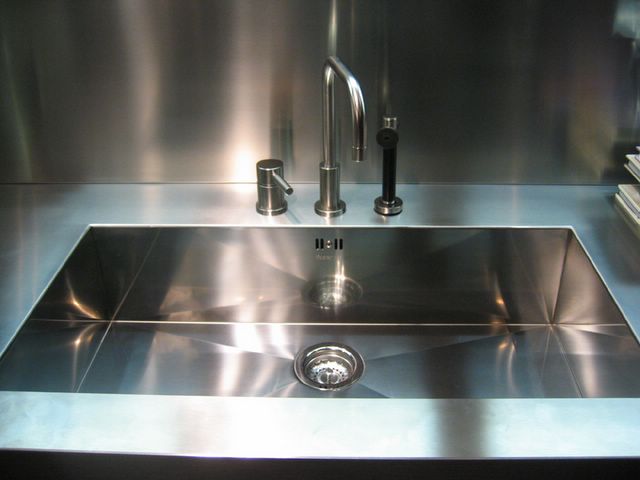 this is the stove area... and see the long table in front? my guests can eat the food straight off the stove, warm and good!:
here's a close up shot of the stove. it's miele by the way. very expensive!
now, the kitchen drawers, they're so functional:
and just look at this Miele oven with espresson machine above it: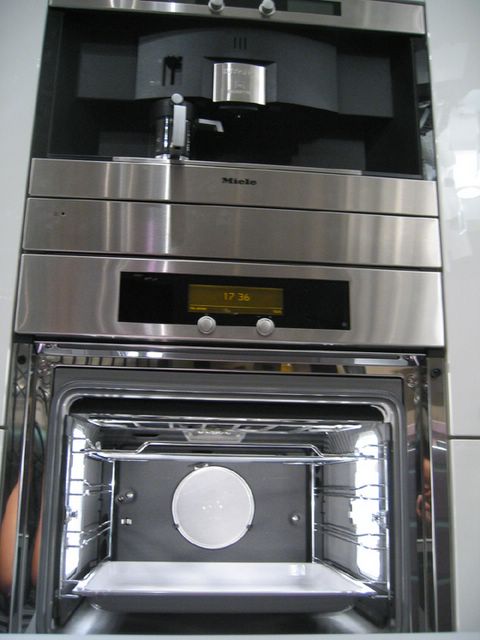 the fridge is just to the left of the oven/espresso machine. it's all so convenient!:
Last but not least, and overall view of the kitchen... see those seats there? that's what i'm talking about... my guests can sit there and watch me cook! :
someone please hand me a blank cheque! hahaaa... wishful thinking. not to worry, i'll save up now and hopefully in 10 years time, this kitchen will be a reality! man oh man..... all i can think about is this kitchen! help! i think i've fallen in love.... with a kitchen. no kidding. but guess what? it costs SGD$18,400, excluding appliances. ha. how's that for a dream kitchen?